FUTURE OF FITNESS
Understand What
Your Body Is trying
To Tell You
If your body is under stress,
Health Score™ is truly the
only way to understand and
visualize it
TRAIN YOUR WAY
Your Body
Knows Best
Health Score™ will tell you
if your body is ready for
any kind of physical activity
Maintain energy throughout
the day by choosing the
right workout intensity and
not over-training
AVOID SLUGGISHNESS
Risks of Ignoring
Health Score / HRV
Not allowing your body to fully
recover will lead to low energy
Short-Term Effects
Long-Term Effects
Weight gain, poor digestion, stress
Physical injury, heart problems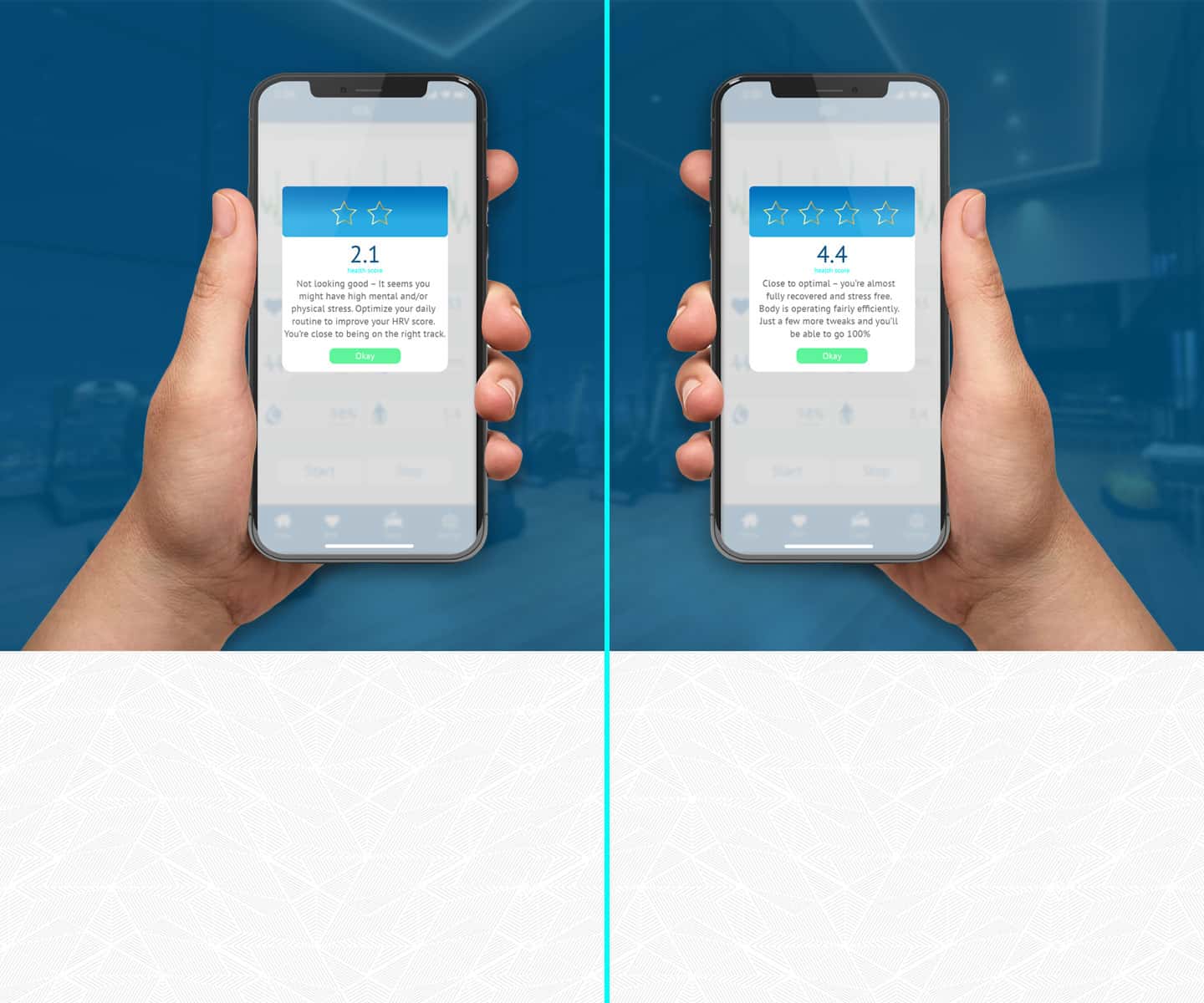 High Health Score
Low Health Score


Means you should skip activity or wait till
body is recovered or perform light activity
and/or intensity workouts
Go all out! you're body is prepared for high
intensity workout. Potential health risk
is much lower
There's More To Fitness Than Just Sports and Gyms
Every activity varies in terms of its aerobic intensity.
This also goes for tasks you perform in your every
day life like cleaning, gardening, and dog walking.
Is the rate at
which your body expends energy. So the higher
your MET, the more calories you burn per minute
Metabolic Equivalent of Task (MET)
1 MET
10 MET's
Low Intensity Activity
High Intensity Activity

True BPM
AIO Sleeve uses photoplethysmography to
capture BPM. This process uses a light
sensor on the AIO device, the process
analyzing the amount of light retracted
off flowing blood.
88
86
89
91
Compression Sleeve by it's design keeps
the sensor in place with optimal pressure
at all times, no matter what activity is
chosen. The result is improved reading
accuracy.
Check Out The App
Enjoy The Features That You Have Come to Love Distance
Run Tracking
Step Counter
Get The App Today