THE #1 VIRTUAL
HEALTH PLATFORM
Like having a doctor, personal
trainer and health coach in
your pocket at all times.

1
2
3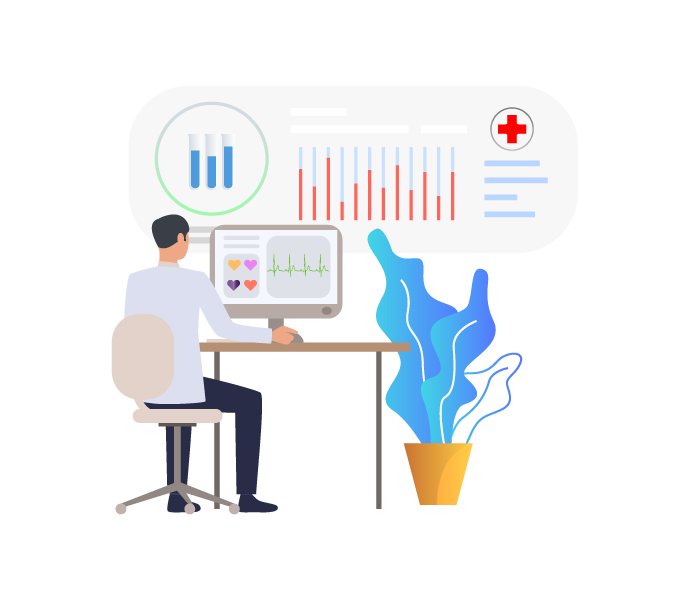 Record your health data
throughout the day
All that data is then securely
transferred to the KOMODO™
Virtual Health Dashboard
Whoever has access to your
account can now view all of
that health info on a computer
HOW IT WORKS
Go To App Page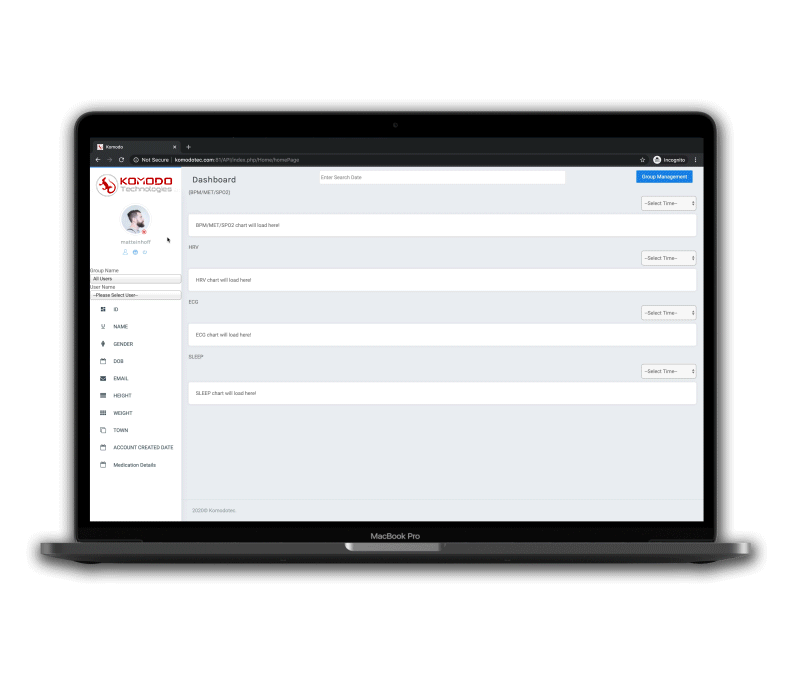 ECG / EKG
ACTIVITY (MET)
GROUP MONITORING
HEART RATE
VARIABILITY
BLOOD OXYGEN
HEART RATE
FEATURES INDEPENDENCE
Be in charge of your own
health data. Doctors make
errors, health analysis
doesn't
The AIO Sleeve App
automatically transfers
data from your smartphone
to the online dashboard
Less doctor / treatment
visits means you save
more money and reduce
unnecessary spending
Easily track key biomarkers
and health progress and
achieve your goals
You can't put a price on peace
of mind, and with AIO, you get
exactly that. Whether your a
parent or caregiver.
Around the clock health
tracking with remote
access at any time
SAVE MONEY
AUTO TRANSFER
TRACK PROGRESS
PEACE OF MIND
24/7 TRACKING
ACCESS ANY TIME
No need to wait or set up
appointments, doctor or
an admin can see your
vitals at any time
HRV is the only way to
measure stress, and can
help reduce turnover cost
Whether your a gym, doctor,
trainer, HR department, etc.
Use HRV to improve performance
Easily track key biomarkers
and health progress and
achieve your goals
Cookie-cutter plans don't work.
personalize advice based on
biofeedback of each individual
Don't wait for health to
deteriorate, be proactive
and show you care
OPTIMIZE PERFORMANCE
EMPLOYEE STRESS
MANAGE GROUPS
PERSONALIZED CARE
BE PROACTIVE