Things just haven't been the same at Fitbit since they were purchased by Google in November 2019. Revenue have been falling steadily since 2016 and the company hasn't been profitable since 2015. Since Google took over, the marketing budget has gone down significantly, which indicates they are not even interested in promoting the brand anymore. But others are. And here we will look into what is the best Fitbit Alternative.
There's no secret that Fitbit products aren't exactly cutting-edge technology. In reality, the technology of their products is lagging behind probably by about 10 years. Nevertheless, they have built a strong brand and a cult-like following of active and enthusiastic people.
The downfall of Fitbit isn't totally an internal issue, there are market forces at play. In the past 5-10 years, the amount of advanced wearable tech companies that have popped up on the scene is staggering. Fitbit is no longer the leader in wearable fitness technology.
People are now more knowledgeable in this wearable technology space and are looking for real products that will improve their health. In this article, we have hand-picked the top wearables that are the best Fitbit alternatives, and each has a specific reason why. We want to help consumers break down the features, design and make sure they pick the best product and not the best brand.
Let's get started!
THE OFF BRAND FITBIT, FOR A BARGAIN (Mi Smart Band 6)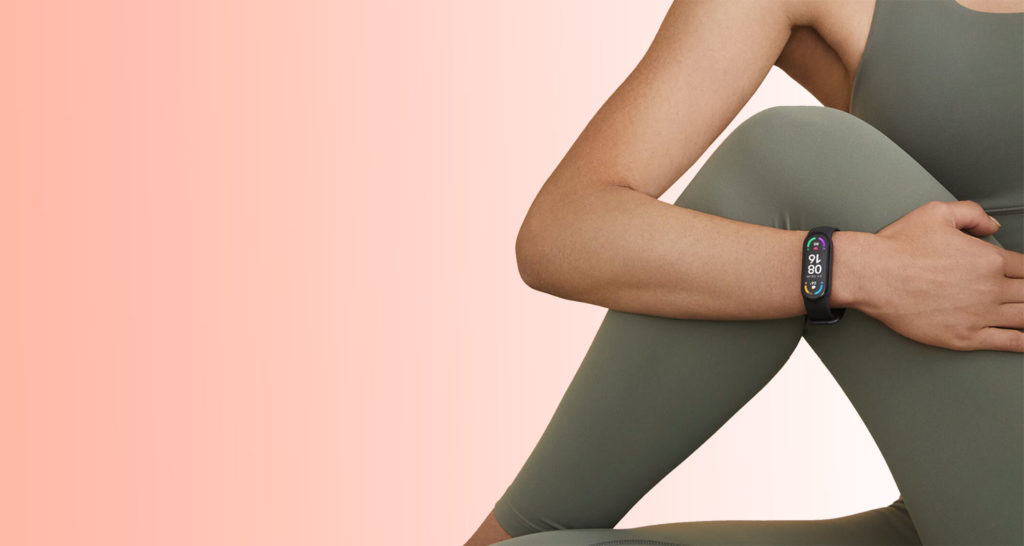 Chinese tech brands like Xiaomi and Huawei have long been considered off brand Apple and Fitbit products, Whether it's for smartphones or wearables. But the Xiaomi Mi Smart Band 6 is more than just a cheap Fitbit alternative.
Years of research and development have led to the birth of some great products. I have owned many Xiaomi products going back to the first smartphone they ever made so I've seen the improvement in their technology. Visually, the Mi Band 6 caries some resemblance to the Fitbit Charge 5. It has the main features many Fitbit users love; heart rate and step counting. But they went even further.
The Mi Smart Band 6 has blood oxygen saturation (SPO2) monitoring capabilities, stress monitoring, 30 different fitness (activity) modes, and sleep tracking. It's also water resistance and has NFC so you can make payments by holding the band close to the card reader.
You can get the Mi Band 6 for as little as $50. While Huawei has made it into retail stores in North America, Xiaomi hasn't become mainstream there yet. But with the internet, you can yourself a great deal on this wearable.
FOR THE TRADITIONALIST, A CLASSIC WATCH (WITHINGS)
Most people still prefer the look of a classic watch. But maybe they also want to integrate some 21st century technology. Well, Withings might be a great option.
To the naked eye, the Withings watch looks like an ordinary classic watch you could wear with formal clothing. But if you look closely, there is a small screen on the inside of the watch that provides some key health data.
It has some basic activity tracking, smartphone notifications, sleep tracking and heart rate monitoring. It's not a whole heck of a lot, but it's enough for some. If you're just looking to dip your toe in to the wearable tech space, this might be a great product for you. It could be a gateway to then get one of the other wearable products on our list here.
Staring at the price of $179 USD, there is tons of customization you can do with the Withings watch.
FOR TRUE, ACCURATE HEALTH INSIGHT, THE BEST WHOOP ALTERNATIVE (AIO SMART SLEEVE)
This product definitely stands out. Not only because it's not a band or a smartwatch, but the features of this product are unmatched by any other product that exists.
The AIO Smart Sleeve by Komodo Technologies is a smart compression sleeve with an integrated device. Connects to your smartphone and conducts some very in-depth analysis. The features include heart rate monitoring, real-time ECG / EKG, SPO2, heart rate variability, activity intensity, distance and more.
As heart rate variability (HRV) becomes the most important biomarker to track, the AIO Smart Sleeve is a home run. While the Apple Watch and products like WHOOP band and Oura ring have an HRV feature, it's not the same as the AIO Smart Sleeve.
While most products use a standard optical sensor (BPM sensor) to determine HRV, the AIO Smart Sleeve uses an electrocardiogram. The latter is approx. 10X more accurate than any optical sensor, though it uses more battery life.
The AIO Health App allows you to monitor your stress levels, food sensitivities, workout recovery, sleep quality, heart health and much more. With so many options and features, you will never get bored of using this product. It's fun to track your health with AIO, and with a starting price of $115 USD, you can't go wrong. If your into your own health, with a great price tag, this is clearly the best Fitbit alternative. If you hate monthly fees, this is likely the best WHOOP alternative as well. A great product, with no monthly fees. At this day and age, that's rare to find.
FOR THE HIGH-END TECH LOVER (GARMIN FENIX 6)
It really doesn't get any closer to James Bond than this watch. The Garmin Fenix 6 is loaded with features. Whether you use them all, that's really up to you.
With specific, tailor-made modes for tons of activities like skiing, swimming and golfing, this is the ultimate tool for the multi-sport athlete. Features include hydration tracking, body battery™, recovery level, and it even uses solar to charge the watch. You can receive notifications, make payments, and listen to music.
With the starting price of $650 USD, it might not be the best Fitbit alternative. But if you are looking to level up and have a few extra dollars in the piggy bank, this might be a cool watch worth trying.
FOR THE ATHLETE (WHOOP BRACELET)
Whoop has really gained notoriety in the past few months with brand ambassadors like Eli Manning and Patrick Mahomes, but we've known about them for years. If you're looking for a Fitbit alternative for the athlete, the Whoop strap might be a good purchase.
Once called the most valuable sports membership, the Whoop 4.0 strap is geared towards athletes and gym-goers to get the most out of their workouts and focus on recovery. The main biomarker in focus is heart rate variability. There aren't many other features to be honest. But they took HRV and created many ways to dissect it and provide you with meaningful data you can use.
The new Whoop strap shows you HRV, resting heart rate, respiratory rate, and SPO2. It's a screenless bracelet that has a device you can place in other items of clothing. Taking a page out of the AIO Sleeve book.
The price is steep. It's not a one-time fee, but a membership. That costs $30/month. Just what we need, another membership. If you're really into fitness, however, it might be a good fit.
FOR THE SLEEPER (OURA RING)
If you want deep insights into your sleep, all you have to do is put a ring on it. In a world jam-packed with wearables, sometimes you need to focus on one thing. Oura originally focused on sleep.
The Oura ring focuses on sleep, wellness and restoration. They use heart rate and HRV, mostly. Oura claims their HRV is 98% accurate. They can say it, but there's not clinical proof. The ring connects to their own app via Bluetooth and you are able to see more insights there.
WHOOP STRAP VS OURA RING
It seems that Whoop and Oura are direct competitors. Both focused on HRV, but completely different designs and pricing structures. Oura is coming out with a new version of its ring for the price of $299 USD.
BEST BLOOD PRESSUE WEARABLE (OMRON)
Nearly half of adults in the United States suffer from high blood pressure. And the days of buying a bulky machine or going to the pharmacy to measure it might be over.
Omron is a pioneer in blood pressure technology, and have created a smart watch that can do the same readings. The Omron HeartGuide might be the best blood pressure wearable on the market. With the price tag of $499 USD, it's probably worth it if you struggle with your blood pressure. Perhaps not the best Fitbit alternative but could save a life.
BEST YOGA TECH (MUSE 2)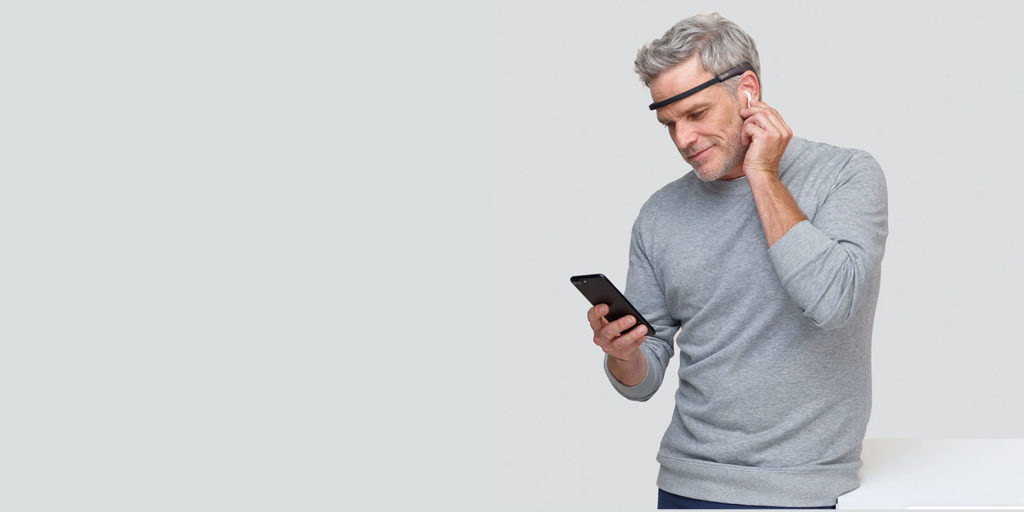 A bit funny looking, yes, but it has some great tech to make up for the looks. The Muse 2 provides real-time data on brain activity and usefully guides you through meditation.
While apps like Calm and Headspace are simply subscriptions with tips, Muse 2 provides real, meaningful and insightful data in the palm of your hand. The main sensors that are used are an EEG sensor and a PPG. The claim is that the EEG sensor provides real-time feedback on their mental state. EEG technology has come a long way from its clinical application so it's completely plausible.
Muse is all about mental health and wellness and costs $300 USD.
WEARABLE FOR MENTAL HEALTH AND MINDFULLNESS (UPMOOD)
Another great wearable that can guide you to a better place spiritually, emotionally and much more. Upmood is the first live emotion detection wearable and app (as they say).
What they have done is make HRV simple, and fun. Instead of complex numbers and analytics, it uses emojis to describe your mental and emotional state. The primary use for this product is for kids, schools etc., but is also an easy way to gauge your health for adults. We have enough to deal with throughout the day, so the less I spend trying to analyze my health data, the better.
The Upmood band is only $99 USD.
THE FUTURE | The Facebook Meta Smartwatch
Ahh yes, a smartwatch from Facebook … I mean Meta. This seems like something many people would love to have on their wrist. Not much is really known about this product just yet. The only thing we know is that it will be able to take pictures and videos, directly from the watch. It looks like it will be geared towards their new goal of the metaverse. Using the watch to interact and communicate virtually.
Will the meta watch actually be released? Who knows? But Facebook does have patents of developing other types of wearables that will be used in the virtual reality metaverse space.
CONCLUSION
This goal of this article wasn't to find products that were exactly like Fitbit. It was to find the best Fitbit alternative that was best for YOUR needs. While Fitbit won't look after you, we will. There are hundreds of wearable tech products out there that deserve attention. ones that are doing something meaningful and hoping to improve the lives of many.