Stress has always been known as the "silent killer." It is the root of almost all, serious chronic diseases and conditions known to humankind. Everything from heart disease, suppressed immune system, inflammation, respiratory disease, hypertension, kidney disease and even cancer can be traced back to high stress levels. Hate to start of the article on this note, but it's crucially important to understand this once mythical concept of 'stress.' And the positive thing here is that you are not doomed. In this age of advanced information and technology, you can prevent these diseases if you take your health into your own hands. In this article we'll discuss everything you need to know about stress and cancer, the connection and how you can potentially prevent it.
While stress is not the sole reason for all of these conditions, it plays a major role. If not controlled, stress can turn into chronic stress and depression. According to numerous studies, patients with depression and chronic stress show decreases in certain parameters of their immune system. Chronic stress has been showed to slowly tear down the immune system over time, which is your body's defense mechanism against deadly intruders. And since your immune system is what fights inflammation, kidney disease, cancer, etc., you can see how stress plays a big role.
WHAT IS STRESS?
There are millions of different ways to define what stress is, and every publication and study will have their version. Essentially, we are all saying the same thing, but let me put a bit of a different spin on it. Stress is a complex chemical reaction that takes places inside your body when your brain encounters something it perceives to be a threat. There are different types of stress, mainly physical stress and mental stress. Physical stress is simple to explain because it's real and tangible. For example, exercise is a form of physical stress. It's good, but still releases the same hormones in your body. Eating is also a physical stressor. Digestion is hard work on your body, but it is necessary.
That last point is important. Stress is necessary. Putting your body under stress trains it to fight harmful intruders such as disease and illness. A healthy amount of stress prepares you for bad times. However, hyperactive stress is bad. Constantly being under stress is like working out 4 hours a day, every day. You will eventually burn out, and so does your body and its internal defense mechanisms.
HOW DOES STRESS WORK?
To understand the stress and cancer connection, we must first explore how stress works. Stress reactions start in the autonomic nervous system (ANS). The ANS is made up of the sympathetic nervous system (you might know this as the fight-or-flight) and the parasympathetic nervous system (this is known as the rest-and-digest). This is probably the most widely known explanation.
The autonomic nervous system controls bodily functions that you can't consciously control. This includes digestion, heart rate, immune system, sweat, etc. so at any time where your body is under stress, this activates the sympathetic side. This results in increased breath rate, heart rate, and sweat. When your body is relaxed, your parasympathetic side is active. This results in decreased heart rate and a relaxed state. Being stressed all the time puts your body in the sympathetic state (keep this in mind.
YOUR BRAIN AND STRESS
While the ANS is defined as functions that are involuntary and ones that you can't consciously control, your brain has a say in the matter. What you perceive to be stressful, happens in your brain. And if your brain relays the message, the rest of your body responds. People with chronic stress have more stressors because their brain has been trained to perceive more things as stress. They have negatively trained their brain.
What we each perceive as stress is different for every individual. Those who live in Australia and find a giant spider in their shoe might not even flinch. They are used to this and it happens quite often. Whereas if I was visiting and that happened, I'd damn near have a heart attack.
Here's another great way to look at stress. Let's say you were locked in a cage with a bear and you were dipped in honey, holding a big piece of meat. Your body would be experiencing some stress, right? If you have trained your brain to acknowledge every-day life as stress then your body will react accordingly. It's like you're getting locked in a cage with a bear every single day. While your eyes know that's not true, your body (internally) doesn't. That is the effect you have on your internal organs and immune system.
STRESS AND CANCER CONNECTION
While this is a somewhat abstract explanation of stress, a more scientific definition of stress and how it relates to cancer started making waves in the 1990's. The theory of oxidative stress helps explain what's happening in your body (down to the cells) when your body is under stress.
OXIDATIVE STRESS AND CANCER
Oxidative stress occurs when the level of free radicals increases in your body. Free radicals are unstable and harmful cells that attach themselves to healthy cells in your body. These free radicals enter your body in several ways, one of which is through breathing. When under stress, your respiratory rate is up, which means you are breathing in more oxygen. This means, potentially more harmful cells are entering your body.
Originally, the theory of oxidative stress and free radicals explained the process of aging (reduced energy, weakness, grey hair, muscle degeneration, etc.) The theory later found many parallels with adverse effects of stress and how it can potentially lead to other diseases, including cancer. Anecdotally, we've all seen the movies where a character is working for days, up all night, stressed out to the point his hair turns grey. Well, now we see why that happens.
CHAIN OF EVENTS
An elevated level of free radicals isn't the only thing that occurs when under stress. There is a complex chain of events that's activated. Another thing that occurs is reduced level of what are called natural killer (NK) cells. These cells detect ligands on cells in distress and fight them. They essentially protect your immune system from harmful intruders. So, if NK cell numbers go down, it's a bad sign and will lead to deteriorating immune system function.
ANTIOXIDANTS, STRESS AND CANCER
Now we've all heard of antioxidants, right? But what do they do? Antioxidants actually help fight free radicals. Your body generates antioxidants naturally internally. And these antioxidants allow free radicals to attach to them instead of other healthy cells, thus avoiding damage to the immune system and those cells. Under high stress, antioxidant development worsens, allowing free radicals to roam free and harm other cells with less defense.
PROTEIN AND HORMONAL CHANGES
"Stress increases the secretion of glucocorticoids (steroid hormones widely used for the treatment of inflammation, autoimmune diseases, and cancer), and Catecholamines.  Catecholamines are hormones made by your adrenal glands, which are located on top of your kidneys. Examples include dopamine; norepinephrine; and epinephrine (this used to be called adrenalin or adrenaline). Your adrenal glands send catecholamines into your blood when you're physically or emotionally stressed."
This is bad because low levels of catecholamines can have serious, negative health effects.
DOES STRESS AND ANXIETY CAUSE CANCER?
After reading the information prior to this, what do you think of this question. Scientists rarely ever give definitive conclusions; they just describe their findings. It's the nature of the scientific community, which is fine. But I can say with 100% certainty that stress, high anxiety and depression can definitely cause cancer. It's all in the research.
The medical community will get stuck on semantics, but it's quite plain and simple. While chronic stress doesn't directly cause cancer 100% of the time, majority of the research shows that it is indirectly associated with most cancer cases.
The effects of hyperactive stress levels reduce your body's ability to combat potentially cancerous cells and other intruders. It reduces your body's willingness and ability to fight viruses, diseases, etc. This leaves you at higher risk of cancer as well.
While the main reasons for why people get diagnosed with cancer are environmental factors and genetics, stress is close 3rd. And it's one that you CAN somewhat control.
DEPRESSION AND CANCER
Depression has perhaps the strongest link to cancer. As was discussed earlier, some stress isn't only natural, it's beneficial. When the stress becomes chronic and takes the form of depression, it could have serious negative effects. Depression can be described as prolonged periods of high stress that are tough to escape. Tough, but not impossible. Extended periods of high stress can will severely reduce the functionality of your immune system. It turns your body into a feeding ground for potentially cancerous cells.
Not only the presence of depression but it's what comes along with it that can cause harm as well. Alcohol and drug abuse, loss of motivation, long periods of inactivity also contribute to a compromised immune system. This shows that stress and cancer have a long-term relationship. It doesn't happen overnight; it could take years.
SUPPLEMENTS, ANTIOXIDANTS AND CANCER
This is always a tricky topic. You will never see a product or supplement guarantee reduced cancer risk because of liability laws. But many "forward-thinking" health providers and individuals are trying new things every day to try to stay healthy and avoid cancer.
In the 90's, the oxidative stress theory was coming to light and it talked about how antioxidants help battle potential cancer-causing cells within your body. It was also known that you can find antioxidants in some foods. Then, American capitalism ran with it. Companies began producing and marketing supplements and products that were pure antioxidants.
The issue is that over-supplementation can also be a huge problem. If you are introducing synthetic vitamins and antioxidants, your body might have a difficult time processing everything internally. These antioxidants can actually become pro-oxidants. This is why in other articles, we recommend using wearable technology that allows you to track your own, unique food sensitivities.
SO, WHAT CAN YOU DO TO PREVENT CANCER?
This can be a difficult question to answer. While you can do all of the right things, you can still get cancer. But there are steps you can take to improve your odds to avoid cancer and other harmful illnesses.
WEARABLE TECHNOLOGY AND CANCER
Innovation in the wearable technology industry has been incredible in the last decade. Users of wearable tech products now have more reliable information regarding their internal health than ever before. While there are hundreds of products and different biomarkers out there, the most significant, however, is monitoring your heart rate variability.
Heart rate variability (HRV) is the only reliable tool we have today that gives us a look inside your autonomic nervous system. It works by analyzing your heart rate (usually via an ECG/EKG) to determine the time difference between each successive heartbeat. The difference between heartbeats is the variability. The higher the difference (variability), means you're in good health and that point in time. A decreased HRV means the opposite.
HRV IS NOT THE FUTURE, IT'S THE NOW!
An HRV monitor is an absolutely invaluable tool. Like many things, it's not magic and results don't occur over night. But if you make this piece of technology ubiquitous in your everyday life, it will guarantee better health in the long run.
HRV allows you to monitor your stress level, workout recovery, morning readiness, food sensitivities, how drugs and alcohol affect you and so much more. You can truly unlock your health with an HRV device. We recommend the AIO Smart Sleeve
EXERCISE TO REDUCE RISK OF CANCER
I know you've all heard this so I won't spend too much time here. One study actually shows that inactivity and disuse of muscles has been shown to cause oxidative stress. Aside from the general words of wisdom that "exercise is great for everything," it also has scientific and medical implications. Being active activates your body to work, recover and inevitably protect you going forward. Training not only can improve your physical appearance, but also your internal resiliency in fighting off illness and bacteria.
MINDFULNESS AND CANCER RECOVERY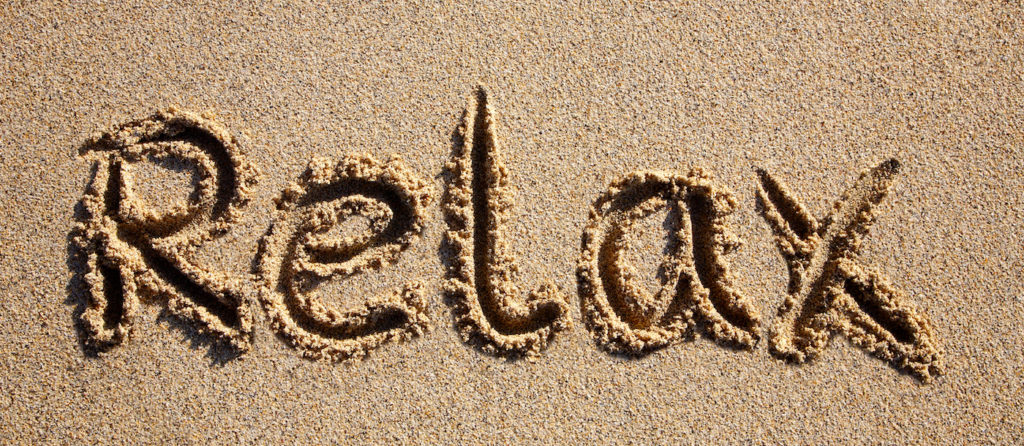 This advice isn't only for those who already have cancer and want to contain it, but important to keep in mind as a preventative measure. This is probably the most complex solution because it involves you, and your brain. Most other articles you read will recommend exercise, seeing a doctor, supplements, drugs, etc. These are easy. Because of the hundreds of thousands that will stumble upon this article, each and every person is uniquely different.
It's tough to generalize a solution this way and for some, mental health and chronic stress is a complicated issue. But like we mentioned earlier; If you can train your brain to react the same way to every stress as it would to being locked in a cage with a bear, you can un-train it. It's definitely not easy and takes months and years. But it's not a quick fix. When people are going on a "diet" they are doomed from the start. There's a difference between a diet and lifestyle because 'diet' assumes you will go back to your old ways of fried peanut butter sandwiches and Oreo milkshakes.
CONCLUSION
Cancer deaths have gone up by 75% in the past 30 years. We live in a world where it seems like everything causes cancer. The only thing we can do as individuals is worry about ourselves and our environment. Change only the things you can control. The brain is powerful, but is also an enigma. It can be controlled to your benefit, but you have to be willing to make the changes. 
The same way cancer is quite unpredictable, so is stress. The way it works is unique to every individual. This is a big reason why stress and cancer are so closely connected and the sooner you understand that, the sooner you can prepare yourself and change life for the better.