[Updated: August, 2023]
2023 has been a wild year for wearable technology. Now, more than ever, people are using wearables in their everyday life. At one point there were 2, maybe 3 go-to products, now there are hundreds. WHOOP is one of them, and the company is quietly becoming a leader in the space. While their products are far from perfect, they have gained tremendous momentum in the past 3-4 years. In this article, we will discuss the products features, flaws and present the best WHOOP alternative products.
Ever since Apple entered the wearable technology market, everyone has been monitoring what they are up to and following their lead. An industry once led by Fitbit now sees Apple as the clear-cut leader in the wearable device space. However, with the release of the Apple watch series 8, it's more important than ever to differentiate wearable devices and health wearables.
It's clear that Apple has become less and less focused on the health side of things with regards to the Apple watch. With every version, they add small, and often meaningless features just to say they are "revolutionizing" the health space. When in reality, Apple is about one thing. Something that is at their core dating back to Steve Jobs; design, design and design.
BIRTH OF NEW GENERATION WEARABLES
Given the lack of innovation from Fitbit and Apple, amazing products began to enter the market and take the lead. Companies like WHOOP, KOMODO Technologies, and Oura are now leading the way in terms of real health analysis. While Apple and Fitbit are focused on making a smart watch that is an extension of your smartphone, WHOOP focuses on making their 4.0 strap and extension of your heart, brain and body.
IMPORTANCE OF HEART RATE VARIABILITY
While Apple works with the same biomarkers it has for years, other companies have found new ways to monitor health more accurately. Some use sweat sensors, EDA sensors and WHOOP utilizes heart rate variability (HRV). HRV has become the stand-alone, most important biomarker that you could track. It's a way of learning about your own bodies brain-to-body connection. It's the most complex phenomenon in our body and HRV gives insight into it.
THE WHOOP BRACELET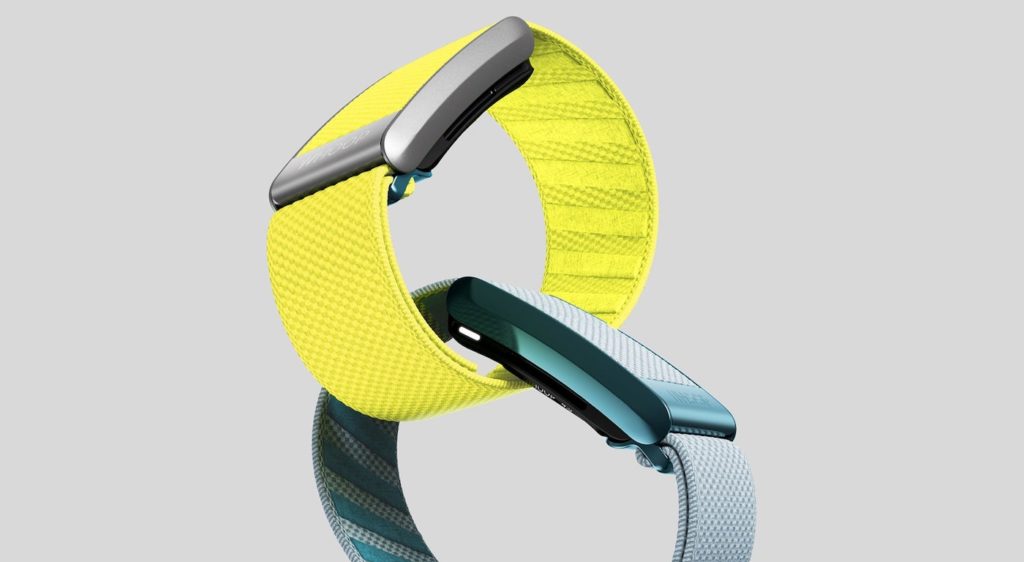 WHOOP keeps it very simple. No screen, minimal sensors but a compact design with a nice-looking app. The main feature of the wearable is heart rate variability and they do a whole lot with it.
One of the features WHOOP was built on was recovery. Using HRV, the WHOOP Strap 4.0 shows you recovery status from a previous workout or activity. A high number will mean your are close to fully recovered and can go about your training as per usual. A lower HRV means your body is still experience stress internally and it might be wise to sit this one out or at least do a light workout.
Other features include sleep quality, SPO2, respiratory rate and even skin temperature with the new WHOOP 4.0
APPLE WATCH VS WHOOP
When comparing the two, the really is no comparison. It really depends on the individual purchasing the product and what his or her needs are. The Apple watch has become more of a status symbol than anything else. It's a way to take your iPhone and put it on your wrist. But if you are looking for deep health insights, WHOOP is the way to go.
Whereas WHOOP has 1 maybe 2 sensors in the device, Apple has a whole bunch of them. This includes a 3-axis accelerometer (this is how you establish steps), a gyroscope, and EKG sensor and of course a PPG sensor. So, in the end, you are looking at several sensors with minimal importance (aside from EKG) vs one sensor that is significant. And it's also what WHOOP is able to do with HRV data that's impressive.
IS WHOOP BETTER THAN APPLE WATCH?
If you're looking for a smartwatch with SMS and app notifications then obviously the Apple Watch is the way to go. It obviously has a higher up front cost but doesn't come with annoying monthly fees. So in the end, you win with an Apple Watch. Now, if you're looking for advanced analytics and don't mind monthly fees, then WHOOP is your best bet. If you know enough about heart rate variability, then you know how powerful products like WHOOP are.
And when a company's sole focus is HRV, you know they'll do a great job at that one thing. And while Apple Watch DOES have an HRV feature, it's not as extensive. We've tested the Apple Watch a lot. The best thing we can say is that if your don't pay much attention to a feature, you might as well not have it on the device at all.
OURA RING VS WHOOP STRAP 4.0
If Apple is at the top of the wearable pyramid, these two products are the next row down. Some would consider Oura as the best WHOOP alternative since it's main feature is also HRV. The main difference is that Oura is a ring, not a bracelet. And given the literature, Oura's main focus is sleep. Sleep has become the most popular topic in terms of wearable technology and the company is capitalizing.
While WHOOP is built for serious (and amateur) athletes, Oura is tailored to the everyday man or woman who are looking to track and hopefully reduce stress levels. At the end of the day, it's going to come down to price and comfort. Do you want to pay monthly for the rest of your life for WHOOP, or do you want to shell out a $400, on-time payment for Oura? Do you like wearing rings or bracelets?
FITBIT VS WHOOP
The Fitbit cult is strong. But again, when deciding between the two, ask yourself "what do I want from a wearable"? We have often been somewhat harsh on Fitbit and their lack of innovation. But that's only because we know they can make the most incredible wearable product if they so chose. Fitbit does have an HRV feature, but there has been contention and confusion surrounding its effectiveness and how it really works.
Instead of HRV, Fitbit decided to use different technology in some of their new products. They have added an EDA sensor to several models in the past couple of years. It's their version of stress monitoring, which is much inferior to the HRV method. Essentially it measure sweat levels on an individual. The more sweat, the higher the stress level. While HRV is actually tracking your heart, autonomic nervous system and parasympathetic response. The two are not the same. But if you need a somewhat decent health monitor with a screen and phone connectivity, then the Fitbit is a great option.
DOWNSIDE OF WHOOP 4.0
When deciding between the best WHOOP alternative, we'll have to look at some of the down side of the wearable.
PRICE
In the early days of WHOOP, the price wasn't a huge issue, but today, it's completely unreasonable for many. It costs $40/month for the subscription, or you can sign a 12–24 month contract for a reduced rate. This was done because the company was getting loads of investor money a few years back. Investors usually always look for recurring revenue, and this "fitness subscription" is a way to do that. It was done as a money grab for investors as opposed to doing what's right for the customers. Who doesn't need another thing to pay monthly for, right?
WHOOP WITHOUT MEMBERSHIP
The question is, can you use a WHOOP strap without a membership? Obviously NOT! how else do you think they will make their money? unfortunately, organizations in every industry you can think of are going towards the Netflix model. Monthly subscriptions to improve cash flow. On one end, putting a service behind a paywall attract true enthusiasts who will use the product. On the other end, you close off a large majority of the consumer market who might have given it a try otherwise. In any event, WHOOP, and others, know exactly what they are doing with these membership rates.
WHOOP ACCURACY ISSUES
While almost all wearable products use an optical PPG (BPM) sensor, its accuracy has always been contested. If it's used for its intended purpose, which is heart rate monitoring, that's fine. But when it comes to HRV, there are many scientists that believe it's a problem.
HRV needs to be extracted from something. There is no HRV sensor so the data will either come from a PPG sensor or an EKG. Most HRV scholars consider EKG to be the gold standard and a much superior tool to extract HRV than a PPG sensor.
LACK OF VERSATILITY
As stated earlier, the product is geared towards athletes. Aside from HRV, there aren't many other good features. Features that many people like. It's quite limited but if you're serious about fitness and living an active lifestyle, this might not bother you. Obviously, there is no screen, which means no notification messages.
BEST WHOOP ALTERNATIVE 2023
Given the drawbacks, here are some products that could be the best WHOOP alternative for you.
AIO SMART SLEEVE
Komodo Technologies is a company that has pioneered some of the great HRV innovations of the 21st century. They developed the AIO Smart Sleeve, which was the first EKG-based HRV monitor on the market. Why is that significant? Accuracy. EKG sensors have a sample rate that is at least 30 times higher than that of a PPG sensor used by WHOOP. This means you are getting a more accurate, reliable picture of the most important thing; your health.
The AIO Sleeve is a smart compression sleeve that connects to your smartphone via Bluetooth. The app have a variety of events ranging from mornings readiness, before/after food, before bed, etc. You are able to accurately monitor your HRV throughout the day, see where it's high/low and make adjustments throughout the weeks and months.
Along with HRV, there is an Activity Mode that allows you to log workouts and activities. There you will see BPM, average heart rate, max heart rate, and SPO2. It's a unique device with wide range of features that many will love. It comes at a reasonable price tag with no monthly fees. PHEW!
POLAR H10 CHEST STRAP
Polar makes high end smart watches for all types of events from everyday life to intense training. They are also pioneers in the HRV space and the Polar H10 strap is a fan favorite. You've seen athletes on TV sporting these chest straps. You've also probably seen the Polar app open at your local gym where gym goers can compete for high scores.
The strap itself has a PPG sensor and an accelerometer. The Polar H10 boasts about a new an improved battery life of up to 400 hours. If true, that is a great feat. The best part about it, is that it's simple and you just plug and play.
For the price, you are getting a great wearable that's proven over many years. The only issue is that the chest strap might not be the most woman friendly device. Maybe try the AIO Sleeve instead. If ches straps don't bother you, this is without a doubt the best WHOOP alternative.
SUUNTO BELT
As an honorable mention, the Suunto belt is also a Polar like chest strap that monitors heart rate. While it doesn't have it's own HRV feature, you can actually pair it with the EliteHRV app. EliteHRV is a software (Android and iOS) and they partner with device manufacturers who don't have an HRV function on their apps already.
Which do you think is the best WHOOP Alternative?