[Updated: October, 2020]
It's been many years since Fitbit introduced anything of note, but is making an attempt to get out of its stagnant past by adding some additional features. That's not to say Fitbit doesn't make great products, but other health products are now so far ahead that Fitbit is simply trying to catch up. They finally created an ECG app, but upon doing some digging, it's not even a real ECG (more on that below). And of course, many are anticipating Fitbit getting the HRV (heart rate variability) feature.
[see the #1 HRV device on the market here.]
As we've said in the past, Fitbit does a great job as a motivational device. But there are a few reason customers and fans should be concerned about their device, and the future of app updates and the like. Here are some:
Falling Fitbit Stock
Simply looking at the company's financial history, it gives us some cause to pause. When Fitbit had it's initial public offering (IPO) the value of its shares was $32.50 per share, even reaching values close to $50 per share. But in 2019 we see the company's value drop to it's lowest point in history at just over $3 per share. Now we're no stock experts, but this does indicate uncertainty among investors with regards to what their future looks like. We did see a slight increase when Google purchased the company in late 2019 but no sustainable growth. in 2020, some (legitimate) blame can be placed on the COVID 19 pandemic as we've seen thousands of companies lose sales.
Lawsuits over Accuracy
Aside from the gloomy outlook, they've also been hit with multiple class action lawsuits over the years. One lawsuit in 2016 disputes the accuracy of multiple Fitbit products in regards to step counting and heart rate measurement. And in 2014 a total of 1.1 million Fitbit devices were recalled because some buyers had allergic reaction to the device's materials.
To be fair, Fitbit disputes accuracy issues and calls studies "flawed" and claim that there have been studies to support that Fitbit products are in fact accurate. Maybe it's all of the lawsuits that keeps Fitbit away from adding features like HRV and more health analytical tools.
Product Development Issues At Fitbit
Nevertheless, many people have been saying that Fitbit isn't doing enough in terms of product development. They started out with the step counter in the late 2000's and this was their claim to fame. Not only did they set out to make it the gold standard in health metrics, but they also built a community of enthusiasts who were constantly measuring, tracking and competing. Step counting continues to be their number 1 pitch to customers.
This is where the problem lies. The presence of Fitbit gave rise to so many other wearable technology products; Products that have taken it to the next level with regards to performance, form factor, design and functionality. Whereas Fitbit continues to stick to its guns with step tracking, other products are now performing full-time ECG readings, heart rate variability (HRV) analysis and stress monitoring.
We have yet to see Fitbit jump into the HRV monitoring pool as they continue to focus on their branding to keep afloat.
History

We've seen over the years, Fitbit has slowly moved away from the fitness tracker market, and entered the smart watch market, moving slightly away from its core focus. There are now much better tools in the wearable market that can gather the same information that Fitbit can. A comprehensive study by the California State Polytechnic University showed that Fitbit products have "extremely weak correlation with actual users' heart rates as measured by a true ECG."
Huge Following
It's no secret that a strong brand is a huge catalyst for boosting sales and keeping products and companies relevant. There's a reason why Apple charges the most of any company for its iPhone, though there are alternatives for a fraction of the cost and perhaps better features. And also why so many athletes choose to sign with Nike out of college though they could get more money by signing with other brands.
With Fitbit, it's a question of whether their brand can get them out of this slump. The cost of Fitbit products have increased significantly while not adding any new meaningful health monitoring features. They have a huge following with fans that purchase each new generation of Fitbit products. As consumers keep buying new version of their product, they might be depriving themselves from wearables that have real potential benefits.
Alternative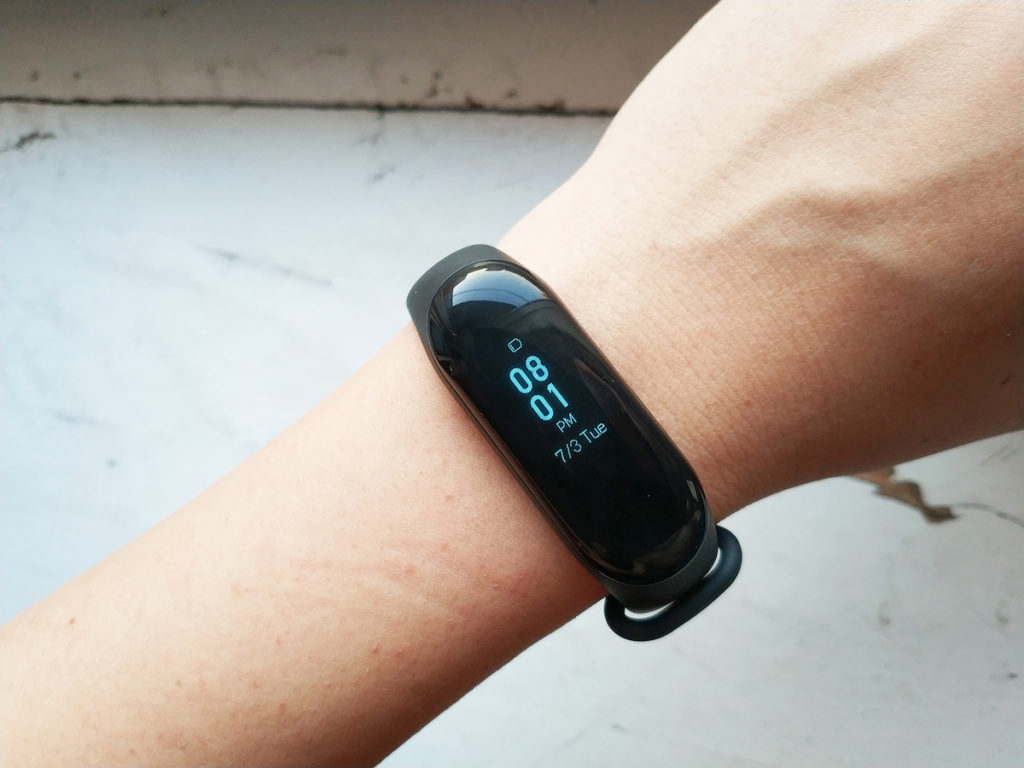 If brand isn't your primary motivation for purchasing a fitness tracker and you actually focus on what a product can do for me, there are many other alternatives. Xiaomi is one of the fastest growing companies in the world over the last several years. They are based in China and produce everything from phones, laptops to rice cookers. They also have a fitness bracelet that's similar to Fitbits but for a fraction of the cost. Current functionalities of Fitbit products aren't complex and neither is the form factor, and that's why so many companies are creating analogs to products like the Charge and the Alta. Truth be told, the software side of these alternative products might not stack up against that of Fitbits with it's app design and community features. But these devices still provide the same function.
Take Your Wearable Game To The Next Level.
As mentioned in one of our previous posts, it's important to differentiate motivational devices with actual real diagnostic devices. For the most part, Fitbit falls into the prior category. Motivation is an extremely powerful tool and we must commend them for being able to get so many people off their feet and get walkin'! but there are actual wearables out there that can provide great health benefits and give people a window into their overall health.
Electrocardiogram (ECG / EKG)
There is a significant rise in the amount of ECG wearables that are entering the market. ECG is a tool that is used to measure your hearts electrical and muscular function. It gives us the best look into how your heart is functioning. It's usually measured by placing multiple electrodes on your body but some wearable products have managed to circumvent this inconvenience.
The main drawback to ECG is that the visual doesn't mean much to the consumer unless they are well versed in the field of medicine. Many of the devices simply rely on saving the ECG data so that you are able to pass it along to your doctor. This is good but there's still a way that consumers can utilize this for greater health benefits.
New Tools
Qardio has a chest strap that is able to extract electrocardiogram data on to a smart phone and then easily share it with a doctor or caregiver. AliveCor and the Apple Watch provide the same function by just holding your thumb on its side; although this is only for a brief moment. The AIO Smart Sleeve by Komodo Technologies is a compression sleeve with a detachable electrode that allows for full-time ECG monitoring.
ECG is a great preventative tool because it can detect problems that you otherwise wouldn't have known of felt. It detects arrhythmia, tachycardia and atrial fibrillation. You might be thinking, these are problems that only affect the older population. False! Heart related tragedy can occur at any age and usually without any warning and ECG monitoring could be your saving grace.
Heart Rate Variability (HRV)
As stated earlier, Fitbit did create a new ECG application, but it's extremely misleading to customers. According to their own manual, Fitbit states: "The Fitbit ECG software-only medical application is used to create and record an ECG, similar to a single-lead ECG. The Fitbit ECG app is qualitatively similar to a Lead I ECG". So their smart watches don't take a real ECG. To understand the difference, a standard optical sensor is what 100% of wearable products use to determine BPM. To record an ECG, you need a minimum of two electrodes so it can track the electrical activity of an entire heart beat. With the latter, you get a significantly more accurate picture of your hearts activity.
To better understand the difference; most optical sensor-based fitness trackers, the sample rate is 50 samples per second. That means it transmits 50 signals (data points) in a single second. The starting point for ECG sample rate is 300 samples per second. For this reason, Fitbit even claims that you should not use the ECG app as medical guidance.
Next Step…
ECG might not be very useful on its own but it's what kind of data we can gather from it is where the benefits are. Heart rate variability (HRV) is quickly becoming the gold standard in measuring overall health. It has been around for decades but for the longest time was used by professionals; NASA, US Air Force, NFL & NBA teams and others. But with the advancement of wearable technology, this tool is becoming widely available to the every day consumer.
What Is It?
HRV is used to gauge ones overall health. It's the only tool that can measure your stress level, recovery status from physical activity, your body's reaction to food, your quality of sleep and more. For more detail and science stuff, check out this post. It's an extremely unique tool that puts power and control in the users hands and allows them to closely monitor their lives and daily routines and get rid of negative factors to improve health.
ECG is now used to extract heart rate variability and it does so very accurately. There are very few companies that actually do this. The Apple Watch does have an HRV function but does not provide a clear explanation because they are still working on the technology. The point is to make HRV human readable. Making sure that it's clear to the every day consumer so they can use it and benefit from it.
Heart Rate Variability Wearables
The AIO Sleeve by Komodo Technologies actually provides a score based on the 5-star system. You simply record for 2 minutes and see your result at the end. Users can clearly see how everything they do throughout the day affects them. If they eat greasy fast food, they will see HRV decrease or if they have an increased amount of stress.
See Your Health
It's an extremely powerful tool to be able to visualize your health in a simple way. Every day we are bombarded by advertisements, TV shows, health "pros" about the latest diet, workout, vitamin, blah, blah. But these people talking about health products and solutions are either paid advertisers or are self-motivated to profit off you. How can they make recommendations to you if they don't know a darn thing about you? Every single person is different and so is his or her reaction to food, exercise, stress, etc. HRV provides a true picture of your health, thus you can know what's best for you
CONCLUSION | Should Fitbit enter the HRV market?
Sometimes comfort can get in the way of progress and lead to a lower propensity to try out new products. Fitbit has built a cult-like following with motivated users that are excited about their products. Many of who will likely not move forward to new products due to lack on uncertainty. While HRV has been intensely studies for decades, Fitbit is hesitant to enter the health analytics market.
Heart rate variability will be the gold standard in health in the years to come. It's trending in that direction when you look at companies like Apple making a play into this market. They also completely reshaped their internal team that is dedicated to health and are planning to focus on bigger things. Could HRV be one of them? We'll find out soon enough.
Follow along, let us know what you think, what products are you using? What kind of case studies would you like to see with regards to HRV? Would you like to see Fitbit have HRV function?
Recommended articles